When winter storm Uri hit the central US and temperatures plummeted natural gas demand spiked, and prices rose with demand. The strain on the natural gas system started showing in the days leading up to Presidents' Day 2021, with daily natural gas trading setting new highs across the Midwest and into the Deep South.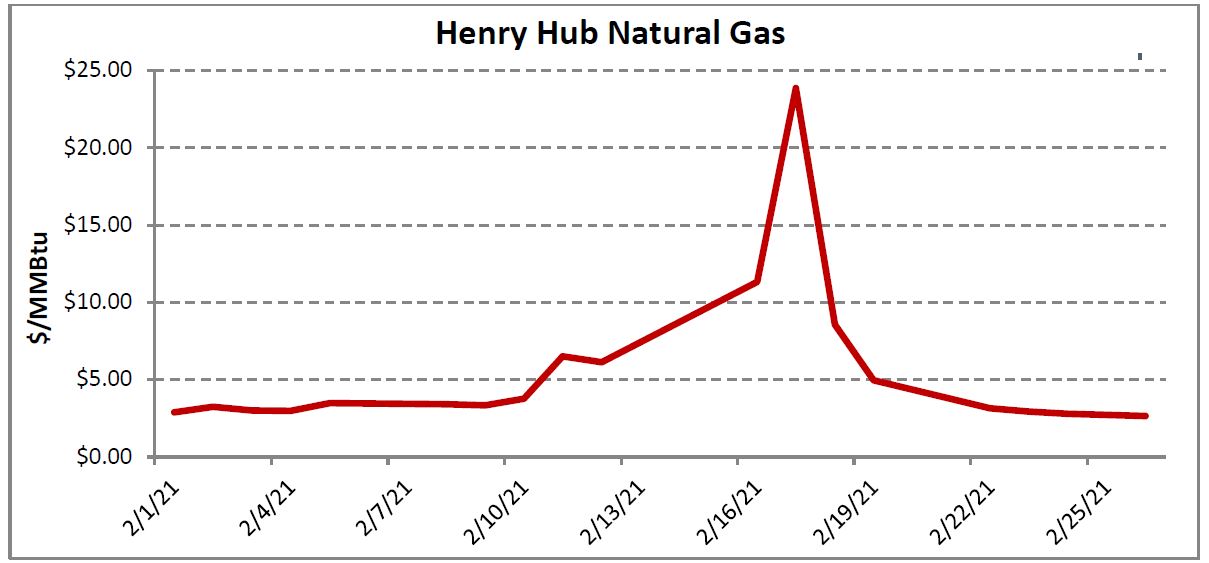 During the height of the storm, many pipelines declared emergencies in the form of Operational Flow Orders (OFO's), Critical Day Declarations, or even Interruptions to service, exemplifying just how serious the supply situation became.
Although OFO's and Critical Day declarations may be easily defined, their impact on how much consumers pay for natural gas is far more complicated and often tied to your service type, your customer class, and especially the terms and conditions of any supply agreement you have in place. Most importantly, they all can have a significant impact on the price you pay to burn natural gas each day.
Those daily gas prices are now being reflected on invoices issued by utilities and suppliers as the monthly meter reads and calculations are completed. Many consumers now find themselves facing higher than expected invoices, but how high and for how long will vary based on several factors.
Many regulated utilities are seeking longer-term collection plans to soften the near-term impact, but that simply means consumers will be paying higher costs for years to come. Some competitive suppliers are offering payment plans to give consumers more time to pay off the invoice, while others may be willing to amortize the costs into an extension of your contract.
The key is to review your invoices for accuracy on how much energy you consumed and how Uri may be increasing your future natural gas costs.