Giving Back to the Community
Tradition Energy is proud to be an active partner in the community through the volunteer efforts of our employees. Investment in our communities is just one of the ways we demonstrate our commitment to being a good corporate citizen. Some of the charities we have supported over the years are listed below.
All Hands Volunteers is a US-based non-profit organization that addresses the immediate and long-term needs of communities impacted by natural disasters by engaging and leveraging volunteers, partner organizations and local communities. Our vision is to demonstrate the power and value of volunteer service through the tangible work done, the hope it brings to suffering communities and the transformative experiences it provides for volunteers.
Established in 2000 to serve U.S. Navy SEALs and Special Warfare Combatant-craft Crewmen, the Navy SEAL Foundation's programs are focused on the preservation of the Naval Special Warfare force and their families. We provide a comprehensive set of programs specifically designed to improve health and welfare, build and enhance resiliency, empower and educate families and provide critical support during times of illness, injury, loss and transition.
For over 25 years, Vogel Alcove has provided free quality child development services for Dallas' youngest victims of poverty: homeless children 6 weeks to 5 years old. Vogel Alcove is the only free comprehensive early childhood education program in the city of Dallas whose primary focus is to provide free childcare and case management for children and their families residing at 18 local emergency shelters, domestic violence shelters and housing programs.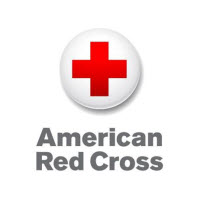 The American Red Cross exists to provide compassionate care to those in need. Our network of generous donors, volunteers and employees share a mission of preventing and relieving suffering, here at home and around the world, through five key service areas: Disaster Relief, Supporting America's Military Families, Lifesaving Blood, Health and Safety Services, and International Services.
The Arc is the largest national community-based organization advocating for and serving people with intellectual and developmental disabilities and their families. We encompass all ages and more than 100 different diagnoses including autism, Down syndrome, Fragile X syndrome, and various other developmental disabilities.
Tuesday's Children meets the needs of every individual impacted by the events of September 11, 2001 and creates programs that bring together children and families whose lives have been dramatically altered by an act of terrorism. Our programs include: Family Engagement; Mentoring; Child, Adolescent and Young Adult Programs; Helping Heals; Adult Programs; Project Common Bond; Counseling Services and the First Responder Alliance.
Make-A-Wish ® grants the wish of a child diagnosed with a life-threatening medical condition in the United States and its territories, on average, every 38 minutes. We believe that a wish experience can be a game-changer. This one belief guides us. It inspires us to grant wishes that change the lives of the kids we serve.
Wilton Volunteer Ambulance Corps, Inc. is an emergency medical service that provides 911 emergency ambulance coverage to the town of Wilton, CT. Our mission is to provide emergency medical assistance to persons seriously ill or injured in the Town of Wilton, CT and transport them to the hospital for definitive care; to save life; to promote safety; and to render all aid possible in time of disaster. We strive to provide the highest quality pre-hospital physical and emotional emergency care and emergency transportation to the appropriate healthcare facility.