Sustainability Solutions

Renewable Energy Solutions
Tradition Energy helps commercial and industrial businesses and governmental organizations reduce their energy emissions as part of adopting more sustainable business practices. We provide many renewable energy solutions to fit your organization's needs and sustainability targets.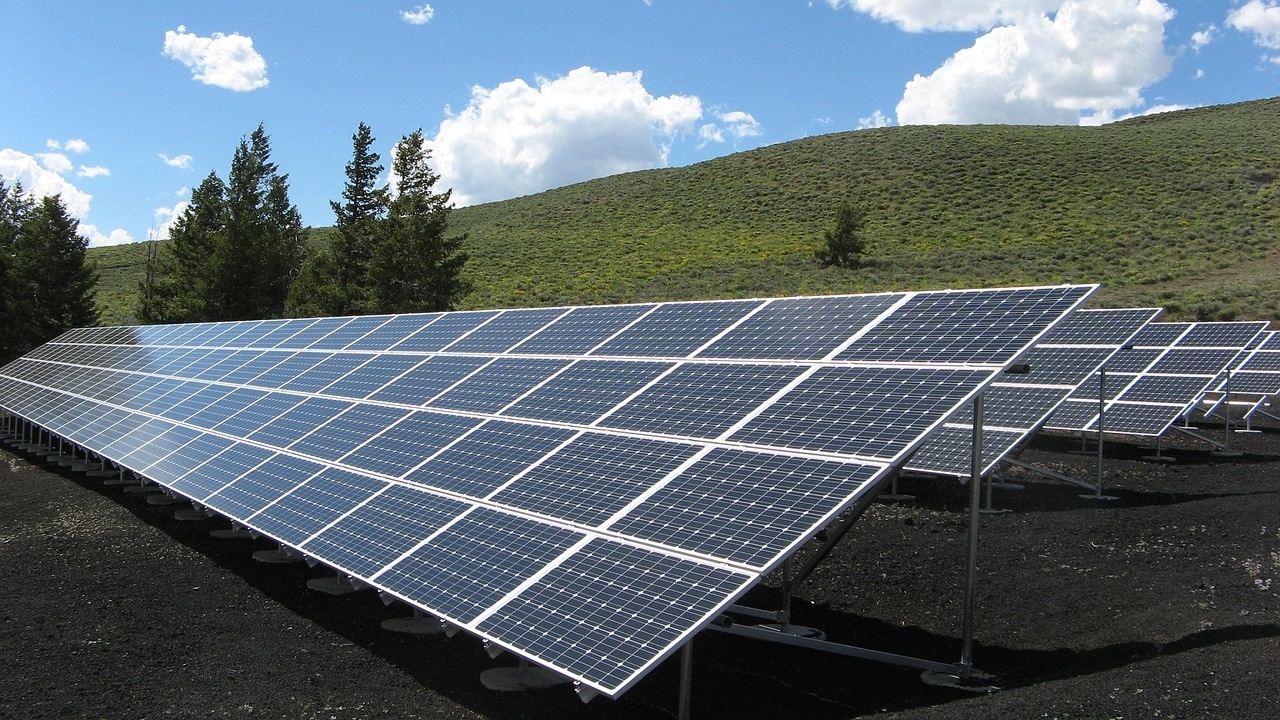 With so many renewable energy options available, it can be challenging to keep up with what's available, how you can benefit and why you should consider it part of your holistic energy management strategy. Below we break down the basic options to help you better understand each. It's important to note that to claim that your organization is "green," you must own and retire any RECs you purchase.
Green-e Certified RECs: Renewable Energy Certificates (RECs) offset the electricity related to greenhouse gas emissions of organizations while funding the operation and development of domestic renewable energy. Each certificate represents 1MWh of renewable generation. Green-e RECs are certified by the Center for Resource Solutions and are the highest standard of RECs in the US.
RECs Tied To A Specific Renewable Source: In specific markets, customers can purchase RECs that are generated from a specific renewable generation project, such as a solar farm or a hydroelectric dam. RECs tied to specific sources are typically more expensive than National Green-e Certified RECs, but they help fulfill specific ESG goals and objectives.
Off-Site or Community Solar: In many states and utilities, Community Solar or Virtual Net Metering (VNM) programs exist, which allow customers to receive monetary credits on their invoices for electricity produced at an existing solar farm. As the customer is not directly tied to the project outside of the agreement put in place, there are no operational or maintenance costs associated with this.
Long-Term On- or Off-Site Solar: Customers that have the space and resources available can add solar directly to their facility or land that they own. This on-site generation produces energy for your facility to offset a portion of your electricity usage, demand, and spend.
Energy Efficiency Solutions
For most organizations, it can be challenging to manage energy usage effectively, identify the most appropriate efficiency upgrades, and then find the best financing options for projects in a way that will help your business achieve its energy goals. Tradition's energy efficiency solutions help solve that problem. Our solutions help make buildings perform better while providing facility owners with immediate cost savings, often without capital investment.
Wide Range of Solutions
We lead with our deep knowledge and expertise in Technologies & Products, Rebates & Incentives, Project Financing & Economics, and Sustainable Alternatives to deliver you the most holistic energy efficiency solutions.

End-to-End Solutions
Let's start with evaluating your building. Our solutions cover each phase and continue for the life of your project.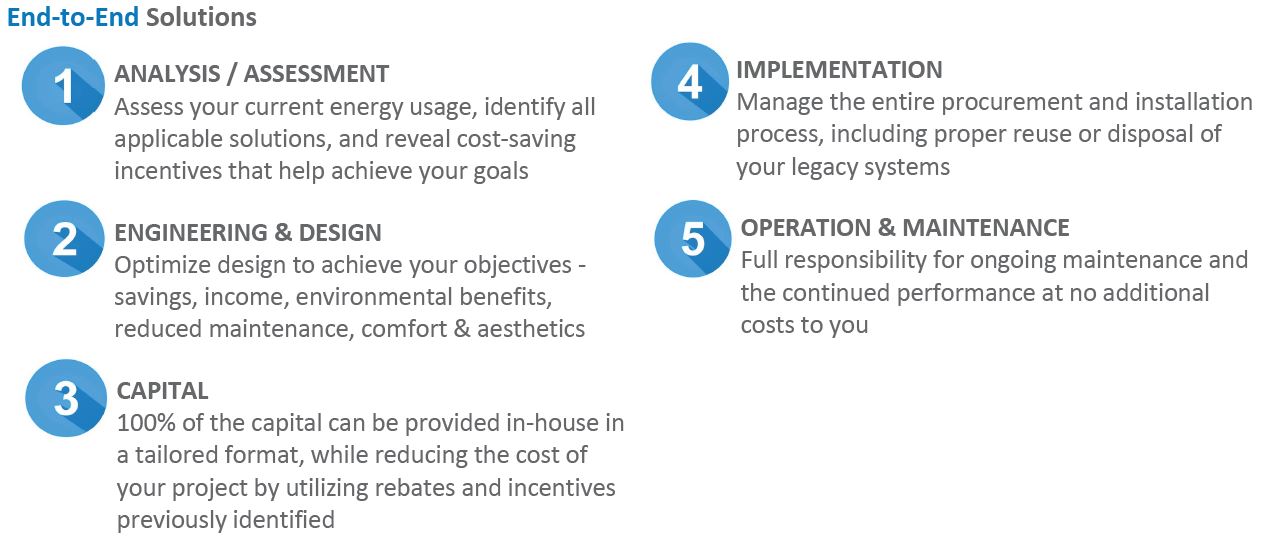 Contact us at
US.Sustainability@TraditionEnergy.com
to discuss your renewable energy and efficiency business goals. We will identify the options that are best suited to your needs and help you achieve your sustainability objectives.