TEAMView Energy Information & Data Management

See Your Energy In A Better Way, All In One Place.
TEAMView is Tradition Energy's proprietary energy data management platform that delivers enhanced transparency and insights into your organization's use of electricity, natural gas, as well as its sustainability performance. Tradition Energy Analytics Manager was developed internally by Tradition as a fully customizable web-based tool that enables you to manage, analyze and report on all of your facility energy usage and cost data through a single, user-friendly platform.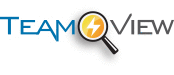 Features:
Personalize Your Experience
Dashboard Customization
Variance Alerts
Market Monitoring
Track & Analyze Energy Programs
Interactive Map
Usage & Cost Summaries
Facility Reporting
Hedging Report Tool
Manage Documents & Data
Invoices & Agreements
Budgeting & Forecasting
Monitor Energy Markets
Energy Market Pricing
Market Research Reporting
Legislative & Regulatory Updates
Manage Sustainability
Carbon Emissions Reporting
The best way to evaluate the power of Tradition Energy's TEAMView energy data management platform is via a live demonstration.  To request a demo,  click here.
Utility Bill Auditing and Rate Analysis
These services help you identify utility billing errors and recover costs from past invoices and from ongoing expenditures related to more appropriate delivery tariffs.  Utility bill audits can be performed on historical bills and on a "going forward" basis.  Service areas audited include:
Tariff analysis optimization;

Eligibility for beneficial tariff riders such as economic development discounts;

Rate trials;

Pilot programs;

Bill compliance with service contracts;

Potential metering irregularities requiring meter testing;

Potential cost-reductions from combining (or splitting) services;

State & local taxes and franchise fees;

Sustainability and renewable energy surcharges.
Utility Bill Processing and Payment Services
These services involve everything from mail handling, to bill auditing, expediting late notices and eliminating fees, to data feeds and compliance with client proprietary systems and finance standards.  The solution also includes a robust reporting mechanism that will provide the following:
Analytic Reports: Variance, tolerance, benchmark, bill analysis, rolling 12 months, load factor, weather, gap/overlap, meter/rate change, and others
Financial reports: Processed or paid bills for a specified time period listed by sites or to specific vendors. Reports cover transactions, funds requested, processing performance, late fees, bill adjustments, missing bills, balance due, and others.
Environmental Reports: GHG reporting calculates Greenhouse Gases based on a selected Emission Source(s). Global Warming Potential (GWP) is calculated for selected emission types, and then converted to metric tons of CO2. Recycling reports display the number of pages of paper that are recycled on the client's behalf.
The best way to understand the full potential of Utility Bill Processing and Payment Services in reducing energy costs is via a live demonstration.  To request a demo, please click here.